On top of our company, we think the most important one is the spirit, the eternal flame which we want to keep it as bright as possible, because we understand our most valuable assets are actually people - our collegues, our friends, our small family here. As long as we have a common playground where most (because we can not satisfy everyone, yes, we know that) of us feel really comportable with what we have and especially, what we can achieve, together.
To move forward to next step in our journey, since May, we want to gather that spirit along with our experiences and knowledge, and create a dedicated #Platform team.
The Platform team is small enough to move fast, but strong enough to draw a vision where we can see how much we can get in this journey: to provide the core foundation, in both working and playing ground while trying our best to help all other members.
---
Who We Are
Very simple, we have a few guys here, dynamically ranged from 2, 3 or 4, 5 members, not really an exact number, but really a few. And it looks like we are walking through fire!
Where technical stack may be our weakness due to the fact that we are only some dudes who write the code, not experts on something neither #1 of anywhere we go, but we have a same thing in mind: continuous learning and agility to fulfill even the most regular demands, in order to boost whole company performance as well as personal skills.
What We Do
Create and implement a high-level technical roadmap for our internal use. That of course, includes internal training sessions and schedules.
Draw requests and wishlists from team members to evaluate and by any mean, try to help them with their little troubles.
Craft some internal artifacts, maybe a tool, a note, a documentation, or library, SDK, etc. you name it which are reusable, extensible.
Etc. anything we need to do but no other one want to do, phew.
Anything else? All others remain.
Where Are We Now?
We have catched several pokémon, now it's time to train them!
Raichu
In short, a core Infrastructure-as-Code and Platform-as-a-Service, which in turn, give us every foundation in term of infrastructure, CI/CD process, networking, storage, etc. based on CloudFlare, AWS and Gitlab. It provides not only a stable, scalable, robust cloud environment but also a playground for experimental, demo and training as well.
Charizard
Our project templating engine, to have a Swiss Army knife which can help boostraping process and initial setup time to be no longer a pain. It is expected to be able to generate a skeleton for various technical stacks in our company, along with our customized libraries, design patterns, frameworks and so on. We are currently starting with Spring and React first, but let see how far we can go.
Dragonair
Our universal micro-services layer, which are deployed in #Raichu and generated by #Charizard, we understand that most of modern applications require some common pieces that if got an elegant design, can give a huge boost to A Pizza FourP: productivity, performance, people, and product. So we have #Dragonair project which will carefully bring such services available, ready to use for any product now, or in the future.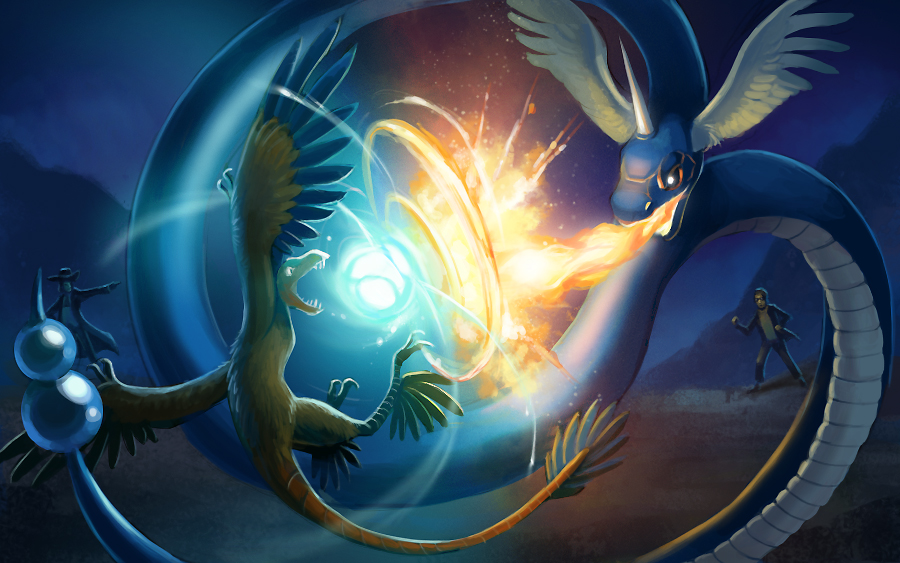 That's the journey, just for now
We are surely going to catch more pokémon in the future, and we want to ensure our monsters are small enough to be put in the pocket, but strong enough to light up even the sky or burn the land if needed.
The pokémons, in sometimes, need to be evolved, so we are. We always keep exploring new way for inspiration and innovation here, because we understand while the Earth goes around, so the universe.
If you feel somehow we have something in common, come, and join us by just drop some messages. Welcome, to the fire together!